Dit evenement is voorbij.
Black Teeth Records invites RUIS
16 augustus 2022 @ 20:00
Gratis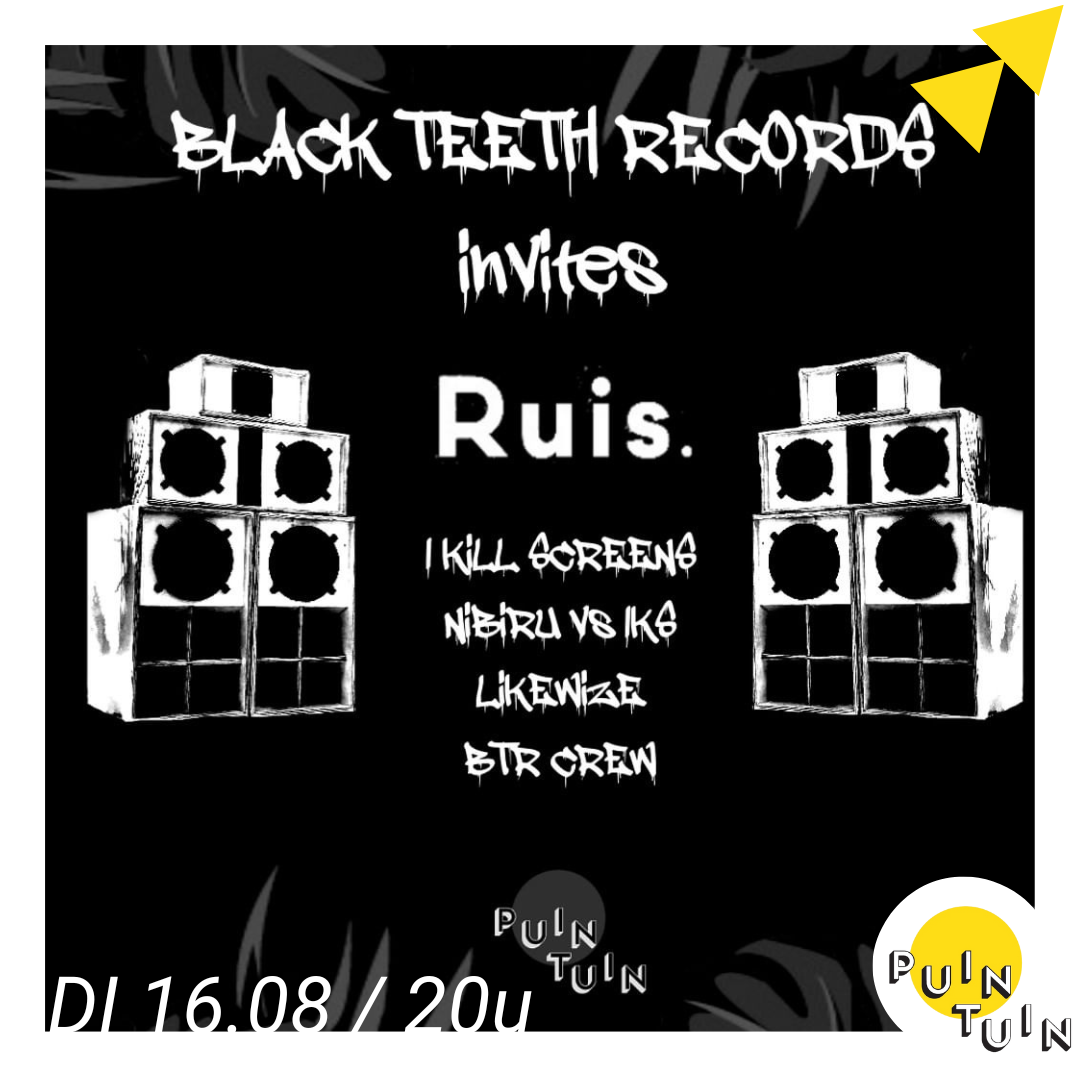 Black Teeth Records is een fresh Belgian music label dat focust op Dubstep, Breaks, Electro & Hybrids. Op 16.08 inviteren zij de crème de la crème in onze achtertuin. Kom af voor de soundsystem, blijf voor de vibes!
The Ruis boys are responsible for bringing UK Garage back to the Belgium crowd, with already some banging releases under their belt. The guys who will be coming are: I Kill Screens, NIBIRU and Likewize.
I Kill Screens will be playing the best of dubstep, UK Garage, 2-step and many other genres!
NIBIRU vs IKS will be a banging hybrid of IKS's dj skills and NIBIRU's live electronic finesse!
Likewize will be playing the best drum 'n bass available on the market and of course the Black Teeth Crew will be spinning grooves as well!